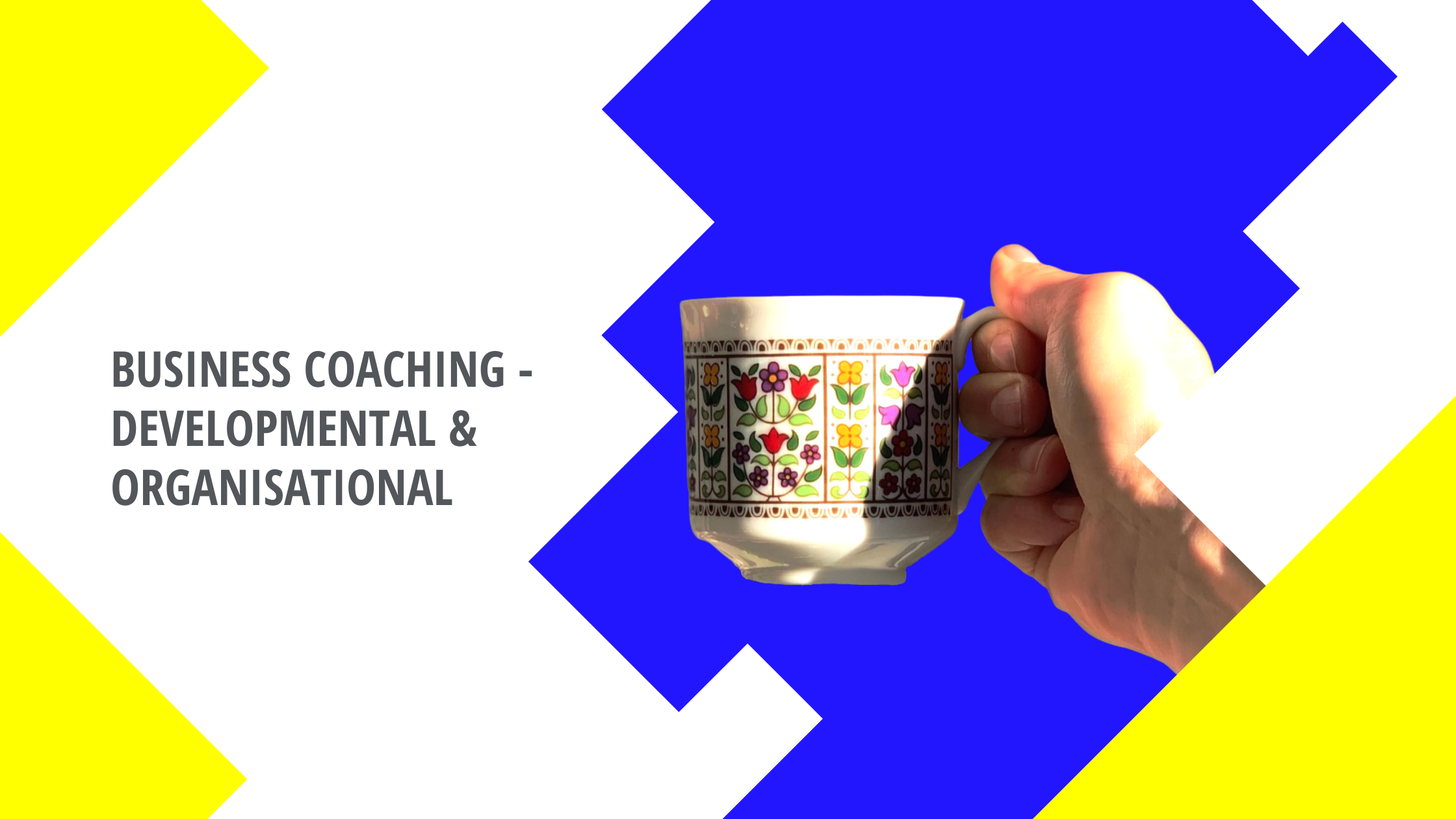 We are only capable of using the tools we know about and the experiences we have had. Business coaching provides ways of working that can build on those tools and experience, or help to create new ones altogether.
I offer two areas of business coaching:
Developmental
You may be looking for a promotion, moving into a management role, changing careers, dealing with a difficult colleague or suffering work-induced anxiety. These areas – and more – can be helped with business coaching. By providing an external perspective, tools to help get through the short time and help in defining long term objectives, a business coach can then help you to develop a realistic plan to get there.
I like to think of it as a peer mentor or an unbiased sanity check! Who couldn't do with one of those?!
Organisational
Laying the groundwork for your business sometimes gets left until after the business is established. Or just because you start a company doesn't mean that the business side of things is your forte. Maybe you're a creative type or a visionary, but the sight of a spreadsheet and the mention of finances makes you feel a bit ill.
Alternatively, maybe you have grown over the past year and it's time for a refresh in all things operational. Do we have the right skills in house? Are the teams set up to work as effectively as possible? How do we ensure we're more profitable? How do you catch up to your competitors?
These are all areas in which I have experience and thrive on being involved. My toolbox has been built from hands-on experience and learning from the successes and mistakes of others.
In summary…
If you are looking for some additional support for yourself or your business, or even just have some questions, please send me an email. I provide initial meetings to see if we are a good fit and to ensure this is the right route for you and if not, will point you in a direction that would be better suited.
All inquiries, meetings and work we do together are strictly confidential.